Journalists jailed for seeking to expose massacre of Rohingya villagers
Being a journalist is dangerous in Burma today. Both the military and Aung San Suu Kyi's government target journalists who report the truth about what is happening in the country.
On 3 September 2018, two journalists who work for Reuters, Wa Lone and Kyaw Soe Oo, were jailed for seven years for seeking to expose how security forces and nationalists had massacred Rohingya villagers last year. They were framed and charged under the Official Secrets Act.
Their bravery in seeking to expose the truth despite the risks is inspiring.
Normally at a time like this we ask you to send an email to the Burmese government or British government asking them to do more.
This time we'd like you to do something different. Something that will take more time, and even cost you money. But something we think will help make a difference.
We'd like you to write to Wa Lone and Kyaw Soe Oo. Send them a letter or card at the prison they are jailed in.
Wa Lone has a daughter who was born while he was in jail. Kyaw Soe Oo has a four year old daughter, who he tries to hold on his way into court for his trial despite the manacles on his wrists.
These two journalists have been torn from their families. They and their families are paying a terrible price making sure the world knows what's going on. They need our support at this dark time for them. Let's show them how much support they have around the world.
Write to Kyaw Soe Oo and Wa Lone at:
C/O The Governor of Insein Prison
Insein Prison
Yangon
Myanmar
In many countries now you don't need to go to a post office, you can buy and print the postage online. In the UK you can do so here: https://www.royalmail.com/price-finder
Here are a few letter writing tips:
Letters can be as long or as short as you like. Even a half page letter or note in a card is better than no letter at all!
Tell them a little bit about yourself, your family, what you do.
Tell them how you found out about their case.
Say something about why you care and are taking the time to write.
Be encouraging, let them know that you and others will never give up campaigning for their release.
If you have written to political prisoners before and they have been released, write about it. It will give them hope.
Include an email address if you have one. When they are released they may be able to contact you.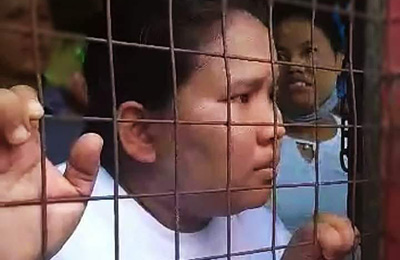 Activists and journalists continue to be arrested in Burma and political prisoners remain in jail.
Take action to free political prisoners.