Foreign Office response on Political Prisoners December 2013
Response to December 2013 British Foreign Office reply to BCUK action for Burma's political prisoners
Thank you for taking action to pressure the British government to do more to secure the release of all political prisoners in Burma.
You may have received a reply from the Foreign Office, which tries to give the impression that the British government is working hard to secure the release of political prisoners. The sad truth is that political prisoners are no longer a high priority for the British government when dealing with Burma. Their claim in their letter that 'human rights – including political prisoners – will remain at the heart of British policy on Burma' is simply false. You don't have to take our word for it. Read their own website page on Burma here. They list six policy priorities for Burma. Increasing business with Burma is priority number one. Improving human rights is at the bottom, priority number six.
The response from the Foreign Office is misleading in several ways, and always seeks to highlight positives while downplaying negatives.
For example, the first paragraph highlights the release of 69 political prisoners in November, but makes no mention of how President Thein Sein has cynically been keeping political prisoners in jail and only releasing them when he is on an international visit or there is an important international visitor in Burma, so he can get good publicity. For the November releases the trigger was visits by a high level EU delegation and by Bill Clinton. If President Thein Sein had genuine goodwill in releasing political prisoners, he could have done so years ago. Instead he is dragging the process out to try to get maximum positive publicity.
The letter also states that the Foreign Office continues to press senior members of the Burmese government on political prisoners and repressive laws. 'Press' does not mean real pressure. It is true that Foreign Office officials and Ministers do raise these issues, but only softly, as more of a box-ticking exercise. Burmese government officials know full well that they can safely ignore the British government, as in the same meetings British government officials are trying to win contracts for British companies from the Burmese government, offering help for Burmese government ministries, and even offering military training to the Burmese Army.
The letter refers to the figure of 60 political prisoners estimated to remain in jail by the Assistance Association for Political Prisoners Burma (AAPPB).  Again they are being deliberately misleading. They know full well that this figure only represents political prisoners which AAPPB has been able to verify under very difficult circumstances and without full government co-operation. They know that there are around 1,000 Rohingya detained since violence in Rakhine State in June 2012 who have not received fair trials, many of whom were tortured, and around 68 of whom have died in jail. They know there are unknown numbers of ethnic Kachin civilians, including farmers, arrested since Thein Sein's army broke the ceasefire in Kachin State in 2011. They know there are dozens more activists in jail awaiting trial. They also know but make no mention of more than 200 activists who have been charged with offences relating to political activities, and are facing trial and possible imprisonment.
The letter states that the Foreign Office will 'continue to pressure the Burmese government to ensure that its review mechanism is comprehensive and transparent'. This statement is also disingenuous. The mechanism, a government dominated committee set up by Thein Sein, was established almost a year ago, and was due to close less than two weeks after the Foreign Office started sending out this letter. There was never any chance that in its last week it would suddenly transform itself into a truly independent and effective mechanism. The fact is that the mechanism was not comprehensive and transparent, and the British government's soft lobbying of the Burmese government to try to make it so completely failed.
At the start of 2013 the British government was at the forefront of supporting the lifting of European Union economic sanctions despite the key benchmark of the unconditional release of all political prisoners not being met. Towards the end of 2013 the British government was at it again, not initially supporting the EU tabling a new UN General Assembly resolution on Burma, despite the fact that demands in the previous year's resolution, including the release of all political prisoners, had not been met.
The British government is paying lip-service to human rights in Burma, and the Burmese governments knows it. That's why they ignore the British government.
However, the British government is sensitive to criticism, and while their overall rose-tinted policy approach to Burma continues, it would be even worse without the pressure they are facing. If enough of us take part in campaigns we can embarrass them into taking stronger action.
The end of 2013 came and went without the release of all political prisoners, as President Thein Sein had promised when he visited the UK. There could be no greater example of the failure of British government policy on political prisoners in Burma.
We are about to launch a campaign for a permanent, genuine and independent review mechanism for political prisoners in Burma, which has the power to investigate who is in jail for political reasons, and ensure they are released. We want the British government to support the establishment of such a mechanism, and work with the EU, USA and others to apply real pressure to persuade the Burmese government to agree to it.
Please consider replying to the British government about their policy on political prisoners.
You could copy and paste some of the points above into your letter, and add your own points. Most importantly, please ask them to specifically state if they support the following proposal:
'The establishment of a permanent independent political prisoner review mechanism involving international expertise, with the power to accept submissions and independently investigate cases where people may be in jail because of their political activities, beliefs, ethnicity, or religion; with judicial power to order the release of those assessed; and with power to make recommendations to the government and Parliament regarding the application, revision, and repeal of laws that are used to jail people for their political beliefs and/or activities, religion, or ethnicity.'
Send your letter to Foreign Office Minister Hugo Swire MP:
Email: fcocorrespondence@fco.gov.uk
or post to:
Foreign and Commonwealth Office
King Charles Street
London
SW1A 2AH
Thank you for your support. Together we will make sure no political prisoner is left behind in Burma's jails.
You can also make a donation to support our campaign to free all Burma's political prisoners here.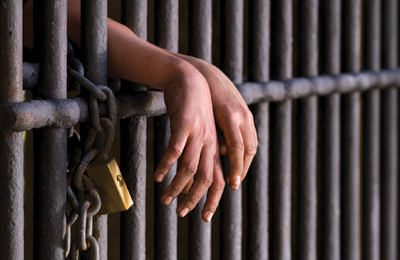 Repressive laws which restrict the rights to freedom of expression, association and peaceful assembly remain and are still being used to intimidate, arrest and jail activists, ethnic minorities and journalists.
Burma Campaign UK is making a difference, but without support from members of the public our work would end.