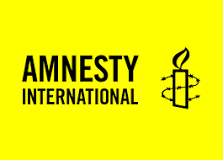 Amnesty International's new report presents evidence of ethnic cleansing and crimes against humanity committed against the Rohingya, responsibility for which extends to the highest levels of the military, including Senior General Min Aung Hlaing, the Commander-in-Chief of the Defence Services.
The report is based on more than 400 interviews carried out between September 2017 and June 2018, including during four research missions to the refugee camps in Bangladesh and three missions to Myanmar, one of which was to Rakhine State. The interviews were overwhelmingly with survivors and direct witnesses to crimes.
Amnesty concludes that the UN Security Council should immediately refer the situation in Myanmar to the International Criminal Court (ICC).