Sponsored Events
You can do a sponsored parachute jump from one of 20 different locations around the country.
Sponsored Runs around the country – 5km, 10km and half marathons
Fundraising
You can run, jump, swim or walk just about anywhere in the world and raise vital funds for Burma Campaign UK.
Fundraising for Burma Campaign UK raises awareness and encourages new supporters as well as desperately needed funds supporting vital action for the people of Burma.
Your support will help us to work for democracy and freedom for the people of Burma.
We can send you a fundraising pack with an A-Z of fundraising ideas from Abseiling to Zorbing. You can download the A-Z of Fundraising here.
If you are feeling inspired and want to help us fundraise, please register your interest and we will contact you or call 020 3095 1991.
Fundraise for Burma
Click here to register your event.
Our fantastic supporters 
Peter Hagenbuch
Thank you to Peter, who did a 60-mile charity walk on Saturday 18th October 2014 for charity, including raising funds for Burma Campaign UK.
Pam Skelton and Lesley Mair
Pam Skelton, accompanied by her daughter Laura, and Lesley Mair walked 60km in the Just Walk 2013 and between them raised over £4,496 through the generous donations of our supporters.
Louise Procopiou and her family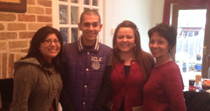 Louise Procopiou with Joshua and Emma Murphy, pictured above with their Aunt Wilhelmina, who raised £1,371 in the Just Walk 2013 for Burma Campaign UK in memory of their grandmother.
Ian Fleming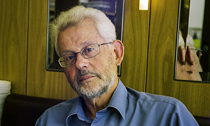 Ian Fleming walked 60km in one day and raised £562.27 for Burma Campaign UK.
Our thanks also go to Darren Laker who also walked the 60km route.
A big thank you to all our fundraisers.
If you want to raise funds for Burma Campaign UK, you can register your own UK event here.
If you are a UK tax payer, don't forget that your donation could be increased through Gift Aid, meaning Burma Campaign UK will get even more support!