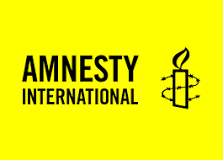 Myanmar's military has been systematically committing widespread atrocities in recent months, including unlawfully killing, arbitrarily detaining and forcibly displacing civilians in two eastern states, Amnesty International said in a new report.
The report found that Myanmar's military has subjected Karen and Karenni civilians to collective punishment via widespread aerial and ground attacks, arbitrary detentions that often result in torture or extrajudicial executions, and the systematic looting and burning of villages.
The report calls for donors and humanitarian organizations to significantly scale up aid. The UN Security Council must impose a comprehensive arms embargo on Myanmar, including on the sale or transfer of military-grade aviation fuel, and refer the situation there to the International Criminal Court.