Aung San Suu Kyi's Political Prisoners – Dr Aye Maung
Dr Aye Maung
Dr Aye Maung is racist nationalist who has been involved in human rights violations so serious they justify investigation by the International Criminal Court. He is an ethnic Rakhine nationalist and a prominent lawmaker. He was arrested in January 2018 for making a speech at a public event in which he criticised the NLD-led government and accused the "Burman-dominated government" of treating the Rakhine people like "slaves".
In March 2019, he was sentenced to 20 years for high treason under Section 122 of the Penal Code and two years for incitement under Section 505 (b) of the Penal Code.
Dr Aye Maung is a revolting individual who has advocated for genocide of the Rohingya people and has incited violence and hate speech against Muslims and the Rohingya minority on numerous occasions. He and the party he led, the Rakhine Nationalities Development Party, were directly involved in human rights violations against the Rohingya in 2012, documented in the 2013 Human Rights Watch report, 'All You Can Do Is Pray'. They were involved in crimes that meet the criteria of Crimes Against Humanity under the Rome Statute.
He should have been arrested and put on trial for those crimes, but the military-backed government of Thein Sein, and then the NLD-led government, ignored them. The NLD-led government only decided to arrest Dr Aye Maung when he was criticising their own government. He was sentenced under repressive laws for what they described as an inflammatory speech.
Dr Aye Maung should face trial in a domestic or international court for inciting hatred and violence against the Rohingya and for his involvement in international crimes against the Rohingya. However, his current sentence is for political reasons, his criticism of the NLD-led government, and as such is a violation of his human rights.
He is currently serving his prison sentence in Insein prison.
Take Action
Write to the government of Burma
Key points to make:
Highlight the case of Dr Aye Maung.
Express concern that political prisoners are still in jail.
Call for the immediate and unconditional release of all political prisoners in Burma.
Call for the repeal or replacement of repressive laws which are used to jail political prisoners.
An airmail letter from United Kingdom to Myanmar (Burma) costs £1.42 You can check the cost and buy postage online here: https://send.royalmail.com/
Burmese Embassy London

Ambassador Kyaw Zwar Minn
Embassy of Myanmar
19a Charles Street
London W1J 5DX
Email: ambassadoroffice@londonmyanmarembassy.com
Burmese President
President U Win Myint
President's Office
Office No. 18
Nay Pyi Taw
Myanmar
Minister of Home Affairs
Lt. Gen. Soe Htut Minister of Home Affairs
Ministry of Home Affairs
Office No. 10
Nay Pyi Taw
Myanmar
Email: mohamyanmar@gmail.com
Free Political Prisoners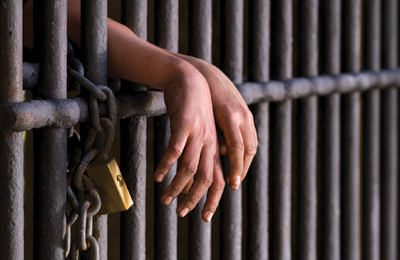 Activists and journalists continue to be arrested in Burma and political prisoners remain in jail.  All the laws under which they were jailed remain in place.
No political prisoner should be left behind in jail. Repressive laws must be repealed.
Take action to free all political prisoners in Burma.