Solidarity with Burma
On 1 February 2021, the day the new government was due to take office, the military staged a coup, arresting Aung San Suu Kyi, President Win Myint, NLD leaders and MPs and human rights activists.
With incredible bravery and determination, people in Burma have resisted the military coup, effectively stopping the generals seizing full control of the country. The Civil Disobedience Movement (CDM), supported by health workers, civil society activists, doctors, bank staff, teachers, civil servants, transport workers and many others, is leading resistance to the coup.  Striking workers refuse to work for the illegitimate military regime.
The military have responded with a brutal crackdown. Over 1000 people have been killed, thousands arrested and hundreds of thousands have been forced to flee military attacks.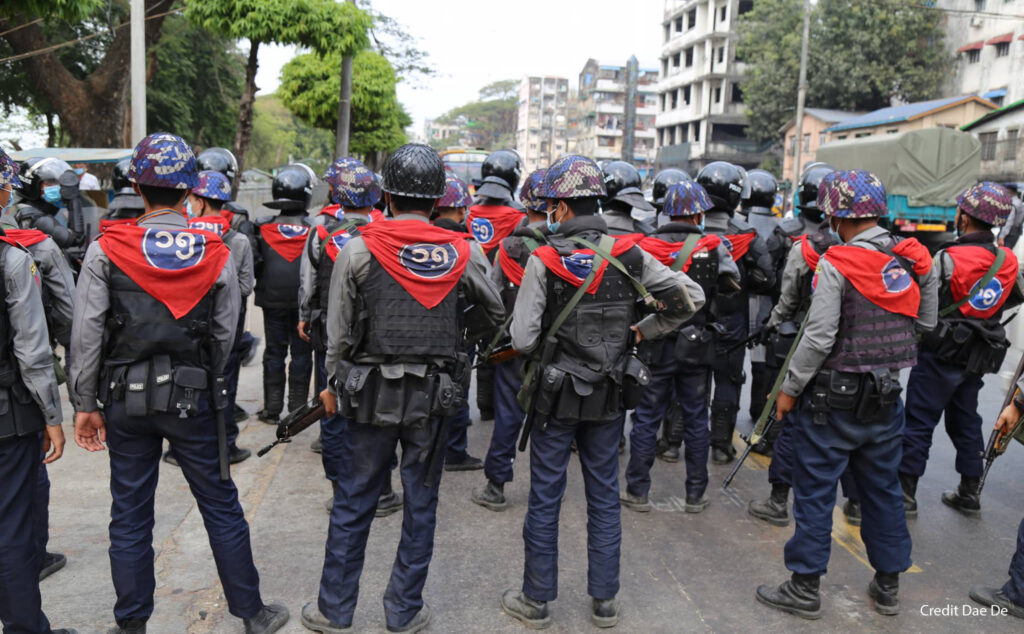 Burma Campaign UK
Burma Campaign UK is there to respond when people in Burma need us. We provide solidarity and support. We mobilise international action to cut money and arms going to the military.   We make sure the voices of activists from Burma are heard.
People in Burma are doing everything they can to resist the coup. They are risking their lives every day to fight for their rights, for democracy, for peace and justice.
We are doing everything we can to help them in these desperate times. Your support and solidarity makes all the difference and means we can continue to fight for freedom and justice in Burma.
To get all the latest news and campaign actions, join our Action Network – sign up here.
A serving member of the Burmese military, Captain Soe Aung, is living and working in the UK.
Taking direct orders from the Burmese military, Soe Aung, the Burmese military attaché to the UK, is free to roam the streets of the UK, representing a threat to the Burmese community in the UK.
Support Burma Campaign UK with one of our campaign t-shirts – 100% organic cotton and printed in the UK using renewable energy.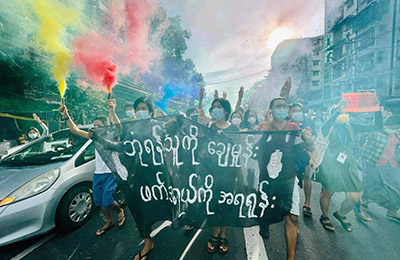 Please affiliate today and help us support Burma's activists and campaign for freedom in Burma.
Since the brutal military coup, people in Burma/Myanmar are appealing for international help. Burma Campaign UK is answering their call. Please help with a donation today.