Campaign News
Army chief skips peace talks for Israeli military dealings
September 10, 2015
In Irrawaddy News:
"Burma currently has better relations with neighbouring countries than at any time it its history," said Mark Farmaner of Burma Campaign UK. "Any weapons Min Aung Hlaing is considering buying from Israel must be for use in ethnic states. That Min Aung Hlaing chose to go shopping for weapons for use against ethnic groups instead of attending peace talks says a lot how genuine this peace process is."
UK Firm Withdraws Application to Explore Jade Area
September 7, 2015
Irrawaddy News reporting on London-based firm Aurasian Minerals Plc withdrawing its three applications for mineral exploration licenses to Burmese mining authorities, less than a year after submitting the applications.
Mark Farmaner, director of the Burma Campaign UK, said that the firm appeared to have sought exploration licenses in Burma without appreciating the implications of the country's ongoing ethnic conflicts.
"Aurasian should never have put in these applications with the Burmese government. They appear to be in conflict zones and without any consultation with local people," he told The Irrawaddy.
Drop the Charges against Andy Hall
August 22, 2015
Andy Hall is a researcher who defends the rights of migrants in Thailand, including migrants from Burma.
In 2013 he was involved in exposing how a factory in Thailand was committing human rights abuses against migrant workers in its factory. Abuses included child labour, workers being beaten, being paid illegally low wages and facing dangerous working conditions.
Instead of the company, Natural Fruit, taking action to stop these abuses, it has launched several legal cases for defamation and computer crimes against Andy Hall. If convicted he could face more than eight years in jail and a fine of more than eight million pounds.
The government of Thailand should be enforcing the law to stop abuses like this. They should be telling Natural Fruit to drop these cases and clean up its act. Instead they have been supporting the prosecution, appealing against a court decision to dismiss one of the cases.
These cases are an attack on free speech, and threaten work to improve the rights of migrant workers in Thailand, millions of whom are from Burma.
The Khin Nyunt-isation of Shwe Mann
August 18, 2015
Article by Mark Farmaner, Director at Burma Campaign UK, in Mizzima
Until his downfall in 2004, Khin Nyunt had been head of military intelligence as well as holding various other posts. He was a brutal man, Myanmar's torturer-in-chief, responsible for monitoring and arresting activists. He was a staunch defender of the dictatorship, both as a man willing to crush any resistance internally, and defending the regime internationally.But at the same time, unlike many of his colleagues in senior positions in the regime, he was willing to engage with the international community. For diplomats frozen out from access to anyone senior in the regime, Khin Nyunt was a godsend. He was also smart enough to use the kind of language diplomats wanted to hear. He promoted the false narrative of internal struggles within the regime, battles between hardliner and reformers, framing himself as being in the reformer camp.
When he was arrested in 2004, some of the media reported the event as being a setback for reformers inside the regime. Some diplomats said the same.
Following Khin Nyunt's arrest in 2004, officially for corruption, in reality due to internal power struggles, a handful of diplomats and UN officials in Myanmar began using his downfall to promote their own political agenda in Myanmar. Going against the policies of the governments they were supposed to represent, they wanted to end sanctions and other pressure, and use international aid to reach out to mythical reformers within the regime. They promoted a narrative that Khin Nyunt had been removed because he was a reformer. They said should have been supported by the international community. They claimed that he had reached out and tried to change things, but the response from the international community had been more sanctions, more criticism. (Without pointing out some of these sanctions were in response to the Depayin massacre where an attempt was made to kill Aung San Suu Kyi, and where many NLD supporters were killed).
They argued that if Khin Nyunt had been rewarded by relaxing international pressure instead of increasing it, he would have been able to demonstrate that reforms bring benefits and this would strengthen the hand of the reformers within the regime.
Not all diplomats were fooled though. As U.S. diplomatic cable from August 2005, released by Wikileaks, stated, "The hypothesis being that the disgraced prime minister was a moderate or a reformer who lost out to the hard-liners in a power struggle … General Khin Nyunt was a hard-liner, albeit a more polished and approachable one. He was a pragmatist who cultivated foreign countries and a purported dialogue with the opposition simply as a means to mollify the international community and perpetuate the regime's absolute control."
Nevertheless, this small group of diplomats continued pushing the false narrative of Khin Nyunt being a reformer, and of an opportunity lost. Sanctions and pressure had not promoted change, they claimed, it had undermined prospects for change. They persuaded other officials, academics and journalists that this is what had happened. A completely false version of history became accepted reality for many.
When Thein Sein began his reforms, remarkably similar in style to those of Khin Nyunt, but much grander in scale, these diplomats and their followers were back on the scene. Most were wearing different hats, but their story was the same. Don't make the same mistake as with Khin Nyunt they argued. Seize this moment, back the reforms. For government ministers and international officials, with no knowledge of the true history, they sounded credible. They had more than a decade's experience of Myanmar. Their arguments were persuasive. It provided decision makers with a helpful rationale for endorsing the reforms and dropping sanctions, which for various other political and economic reasons, they wanted to do anyway.  The Khin Nyunt 'lost opportunity' narrative gave them what appeared to be a credible justification for rushing to endorse the reform process, despite many concerns about how genuine it was. Those arguing for more caution before relaxing pressure could be dismissed as not understanding the complexities.
Thein Sein achieved what Khin Nyunt could not. Almost all sanctions have been lifted, aid and trade is flowing, Myanmar is no longer a pariah state, and the military are still in control. When those goals were achieved, reforms slowed, then went into reverse. Thein Sein, like Khin Nyunt, is no believer in democracy.
Yet despite repeatedly being proved wrong, the hardliners versus reformer narrative still lives on. Its new reincarnation is Shwe Mann. Like Khin Nyunt, he was directly involved in human rights violations. He won his Thura medal for his time in Karen State, where soldiers under his command committed war crimes. Also like Khin Nyunt, he was adept at reaching out to the international community to present himself as a reformer.
He is being presented as having strengthened the influence of Parliament, but if this did happen, it was only because he used Parliament to try to promote his own influence. His closeness to Aung San Suu Kyi was a strategic calculation for his own personal ambitions, not because he believes in democracy and human rights. He is praised for supporting proposals to remove the Parliamentary military veto from the Constitution, but he knew full well it would not pass. The vote was about positioning himself for after the next election, when Parliament is likely to have an NLD majority.
Media headlines and comment articles describe his downfall as being a 'setback' or 'blow' to reforms. This ignores not only his history, but also his actions as Speaker, ranging from his blocking ratification of the convention against torture, to his recent support for banning media from observing Parliament.
The battle between Thein Sein and Shwe Mann is not about a difference in policy. It is about two former generals who want to be President. Thein Sein used to be presented as a reformer struggling against hardliners, now the same is starting to be said about Shwe Mann. This narrative was wrong about Khin Nyunt, it was wrong about Thein Sein, and it's wrong about Shwe Mann. It has contributed to the international community making serious mistakes in its approach to Myanmar, mistakes which have helped perpetuate military control and human rights abuses. It's time to move on from this false and simplistic narrative.
To End Sexual Violence, British Government Can't Avoid Elephant in the Room
August 4, 2015
Article by Zoya Phan, Campaigns Manager at Burma Campaign UK: "If the British government is serious about meeting this aim, it must stop avoiding the fact that most sexual violence in conflict is being committed by the Burma Armed Forces. Instead, it refuses to support proposals to establish a UN Inquiry into sexual violence in conflict within Burma."
You helped free 11 political prisoners!
July 31, 2015
Yesterday in Burma around thirteen political prisoners were released. Eleven of them were political prisoners we have been campaigning on!
Released!
Bi Mon Te Nay Journal's three journalists Kyaw Zaw Hein, Win Tin, Thura Aung, and owners Yin Min Htun and Kyaw Min Khaing were arrested in July and charged with making false statements that can "alarm the public" after reporting someone saying something which turned out to be incorrect. They were sentenced to two years in prison.
Released!
Rohingya community leaders Ba Thar, Kyaw Khin Kyaw Myint and Hla Myint. They were arrested in April 2013 for taking part in a community protest against the government-led population registration exercise. The population registering exercise did not allow members of the Rohingya community to identify themselves as Rohingya.
Released!
Aung Ko Latt is a 36-year-old activist who works to promote human rights education by distributing leaflets and giving talks to people in Burma. He was arrested in June 2011 with the false accusation of being a member of the Karen National Union (KNU) and bombing Myoma Market in Naypyidaw.
Released!
Sein Than, a community leader, who was arrested on 31st July 2014 for protesting without government permission.
Your support has made a real difference for these political prisoners. Now let's help ensure all political prisoners are released and that repressive laws used to jail them are repealed.
These releases show that campaigning does work. However, around 150 political prisoners remain in jail, and hundreds more activists are awaiting trial. We want to step up our campaigns to free all political prisoners, increasing pressure for their release. But we can't do this without more resources.
Will you make a donation today to help free more political prisoners in Burma? Donate here.
Jailed for calling themselves Rohingya
July 19, 2015
Take action to free these political prisoners – Rohingya community leaders, Ba Thar, Kyaw Khin, Kyaw Myint and Hla Myint, who have been jailed for calling themselves Rohingya.
Last Month in Parliament
July 17, 2015
Lots of questions and discussion on Burma in the British Parliament last month. Read everything that happened here.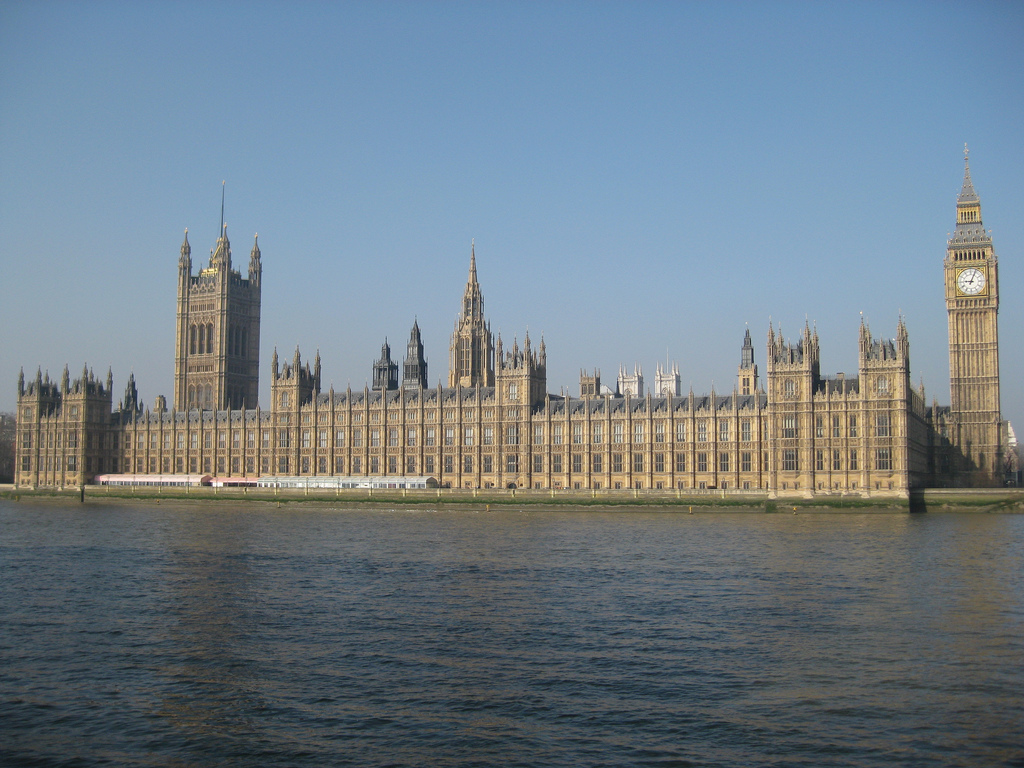 Burma's General Election date announced
July 16, 2015
(Photo credit: Mizzima)
The date for Burma's general elections this year has finally been announced as 8th November. Unfortunately, it is impossible for any election to be free and fair under the current conditions in ‪Burma‬. As Aung San Suu Kyi has stated, "There will be no fair elections with the current constitution."
‪Our upcoming supporter magazine will provide in-depth analysis of the election. 
Just donate here to receive a copy.